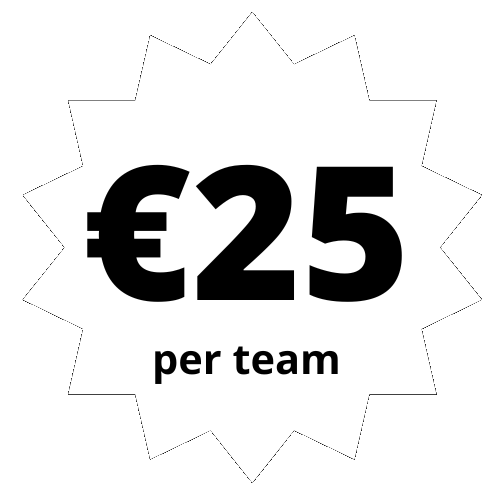 What is an Escape Xperience?
An Escape Xperience is an Escape Game, a fun outing for groups of friends, families or colleagues, for young and old. Think escape room. Using the Loquiz app on your smartphone app, puzzles and questions will guide you through a city or museum, past the main attractions. Think escape room, but outdoors. We distinguish ourselves with exciting stories often based on true local history or legends and folk tales that have been important to history in that region.
You play the game for €25 per team (from 1 to 4 people).
1.Create a booking with our bookings form<br>2.receive login credentials by email<br>3.download the app Loquiz on your smartphone<br>4.start playing whenever you are ready.
What's so fun about an Escape Xperience?
You are guided past a city's most beautiful spots

You see details in buildings, history and architecture you would otherwise walk past

You will learn about history and discover fun facts

When you play with multiple teams, you can play a league against each other

Well-functioning app with clear map of the city

Satisfaction when the mission succeeds
Would you like to get in touch? Mail us at info@escape-xperience.nl.