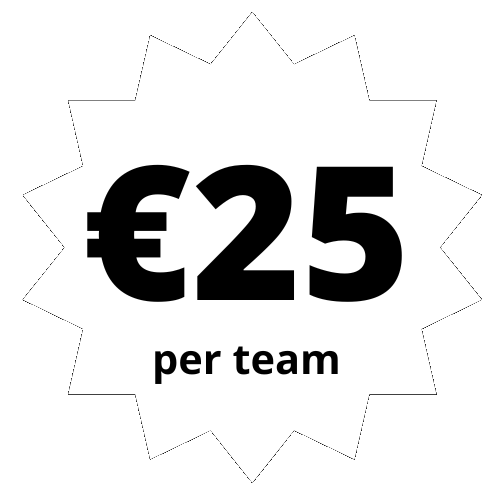 Escape Xperience - An outdoors Escape Room in Haarlem
With Escape Xperience, you will experience the city of Haarlem in a new, fun and interactive way. Our Xperience is like an escape room, but outside in the city! The app lets you walk through the city while solving puzzles and riddles. Each Xperience has an exciting storyline, where you help the protagonist escape or complete an urgent mission. It is a self-guided tour, so you can start whenever you are ready. At the bottom of this page, you will find more information about the games we offer in Haarlem.
Haarlem, the second largest city in North Holland after Amsterdam, was one of Holland's most important cities in the Middle Ages. In December 1572, a battle began between Spanish troops and a garrison of 3,000 Haarlemmers, led by Captain Wigbolt Ripperda. A siege of more than seven months followed. Kenau Simonsdochter Hasselaer played a major role in history during this period. According to eyewitness accounts, her timber trade made the construction of a galley possible and, according to myths, she fought herself.
This Escape Xperience is currently only available in Dutch.

Our Escape Rooms in Haarlem
Haarlem - The Escape of Kenau
During this Escape city tour, you will experience Haarlem in the year 1573. Haarlem has just surrendered to the Spanish army. Kenau, who had also helped fight the Spaniards, had better leave the city soon now. A general gives Haarlemmers an opportunity to flee the city with his ship, for a fee. Will you manage to help Kenau collect the necessary money AND find the ship within two hours?
This Escape city tour takes you past 20 locations: city attractions and lesser-known spots.